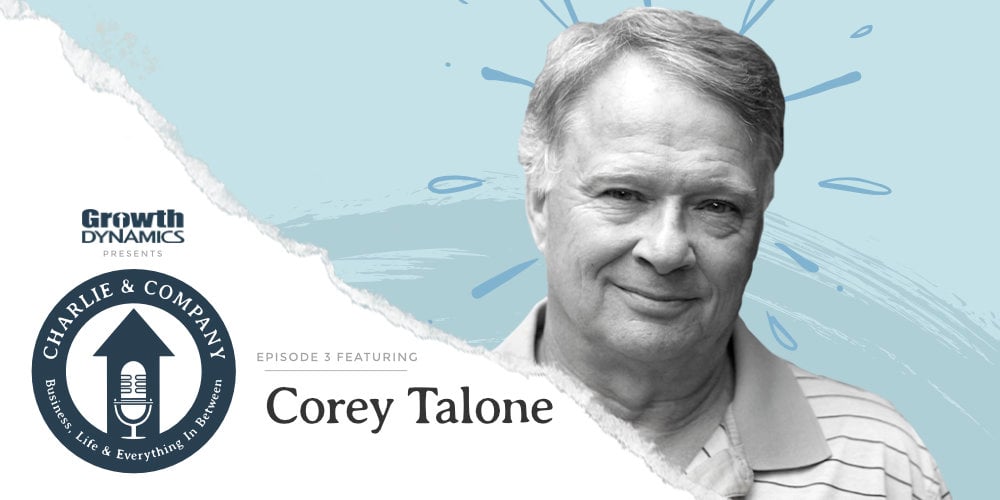 How many accountants do you know that can offer to take a few hours out of their day to be a guest on a podcast? That should tell you a little bit about our guest Corey Talone on this episode of Charlie & Company Talk Business, Life and Everything else.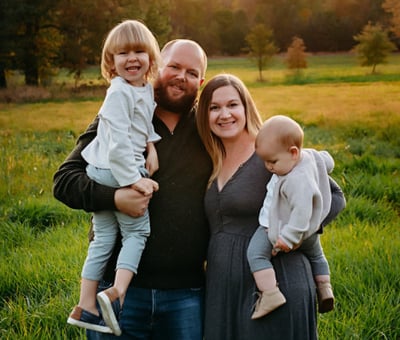 Corey Talone, CPA, CGMA is a partner with the public accounting firm Henry Frank & Company in Bala Cynwyd, PA. The firm provides a variety of business and individuals with tax, accounting, consulting and attestation services. Prior to his current position, Corey was a manager at the regional accounting firm Maillie LLP for 10 years. Corey is the co-founder and treasurer of The Elpis Foundation, a 501(c)(3) organization, serves on the Planned Giving Council for the Montgomery County Community College, and previously served on the finance committee for The American Society of Hand Therapists (ASHT) and executive committee of the PICPA Greater Philadelphia Chapter. Mr. Talone graduated from Penn State University in 2004 with a B.S. in Accounting.
During this episode we find out why Corey, not a salesperson, enrolled in the Growth Dynamics High-Performance Sales Program, the type of work-life balance he strives for and some personal stories that make him who he is.
If you would like to be featured on an episode of Charlie & Company please contact Sarah Waple.
Transcript:
Sarah Waple
Hello, and thank you for tuning into this episode of Charlie and Company. I am Sarah Waple, General Manager of Growth Dynamics. And you can find all of our information online at www.GrowthDynamicsonline.com. So we are here with episode number three, I obviously am joined by Charlie from Charlie and company and Corey Talone. Cory is one of our clients who came to us through a referral if you can believe that. So we're gonna jump right in and start with Charlie, please welcome us to the episode. Tell us about Corey. And where are we going with this conversation today?

Charlie Hauck
Sarah, thank you very much. Thanks for the introduction. And thanks for thinking that Corey would be a good guest for our third episode here. We, we don't work with just sales people, we work with anybody that has to generate business for their business. And in some cases, we actually find people in a particular business that aren't real fond of the sales word, if not the sales activity. And today, we we might have one of those people, I'm not sure. Our guest today is Corey Talone. And Corey is in a particularly interesting spot. He's a partner at Henry Frank & Company. They're a regional accounting firm outside of Philadelphia. And Corey joined the firm quite a few years ago and has sort of evolved into the one of the maybe the top business development person in the firm, as well as being one of the lead accountants. So Corey wears a few different hats. And through referral, as you mentioned, Sarah, one of our other clients said, you want to talk to Corey Talone, he's an accountant, but he actually does business development. So here we are. So Corey, thanks, thanks for thinking it was important enough to share your story. And thanks for letting Growth Dynamics do it. How are you today?

Corey
Good, good. Happy to be here. Thanks for having me. It. When you think of sales, you don't always think of accountants out there hitting the streets. But it's a people business, whether people want to believe it or not.You're dealing with different people every day. And at some point, you have to talk about pricing and business. And if they have other business, that would be a good fit for you. Seeing that value.

Charlie Hauck
You weren't from a family of accountants. So you kind of left a family that owned a couple other businesses and decided that the world of numbers for some reason was a comfortable place to be. You've shared that story with me a couple times. Can you fill it in a little bit?

Corey
Yeah, so my, my dad has been self employed forever, as long as I've been alive. And as long as since he's been out of Penn State, but he always worked for himself. So I saw someone that was out, you know, working. And sometimes it was late nights, sometimes we were in bed before he got home. But he also had a lot of freedom to take vacations in the middle of the year. And, you know, give us a pretty good, interesting life. So my brother went into finance. And I went into architectural engineering. And after a year of that, decided it wasn't for me and had no idea what to do. And my brother said, well, you must be good at math. Take an accounting class. And, like 20 years later Now, here we are. So it all just kind of counting made sense to me.

Charlie Hauck
So a little serendipitous path to get there. And look, if it hasn't scared you away in 20 years, I think making made a pretty good choice and built yourself a nice little career. So you and I got connected through one of our other clients, really two of our other clients, if I think about it. What was it that you might have been talking to them about that? They said, Hey, talk to Cory.

Corey
I think they just saw that I was looking to develop some business. I am not probably not your stereotypical accountant you would think of and I was also looking in for some hiring needs, which, you know, they said you guys can help with and do some of the personality, things that I would never, never think of ever even know about. So I think our first conference was really, Hey, how you doing? How can we possibly work together? How could you help me. And from that conversation, you had brought up the sales training, which I originally said no to, yeah. And then thought about it a little bit and realized I've never been in any sales classes or had any insight onto that process. And thought, you know, as a someone that likes learning things and getting some knowledge, it would be good not only for me, but to know what some clients have to deal with their sales teams that they have. And also some tricks of the trade for my own selling purposes. I used to help with the recruiting at another company. And I would say to some of the young kids coming in, you know, you have all these people that tell you, you're going to be pounded on a keypad, pushing paper around as an accountant, but I talked to, you know, 50 different people a day about 50 different things. So you have to like people, if you want to stay in, you know, and public accounting in advance.

Charlie Hauck
So you, you came to the realization that you weren't just under the visor with the green desk lamp on then if you are really going to grow your career and move into a more senior management level at a firm that, that the opportunity to develop some soft side skills was really too good to pass up, whether it was with Growth Dynamics, or anybody else, you came to a realization that just trusting your instincts, probably wasn't going to be the best move.

Corey
Right. And I've told you this before, I was fortunate to join up with two other guys who was one of their first comments to me was, don't bring in business to bring in business. Make sure you want to do it, and we're the right fit. Because if you don't want to do it, don't do it. Which is a very freeing statement.

Charlie Hauck
Yeah, you, you really have impressed me over the time, we've known each other with your belief that a there's plenty of business in the marketplace, which on one hand is a great situation. But on the other hand, also would imply there's plenty of business, that's not good business in the marketplace. And you've really focused your firm's development on, we don't have to be everybody's accountant, you're really interested in developing professional relationships with people that that you guys really want to work with, you're not into just accumulating a book of business, correct?

Corey
Correct. When you're accumulating business, you're just a lot of that tends to be returns that maybe aren't profitable. But everyone's afraid to turn down that fee. And so they just take everything they can get and work themselves and the people around them to death.

Sarah Waple
Can you share one of the biggest pieces that we've had through our work with you, and not just sales training, but also when we're trying to find you that next best person who we are still looking for is that you are not a typical accountant. So can you expand on that a little more about what you just said about taking that next piece of business just to take it and how that really impacts your work life balance? And and what that really does in your evaluation process when maybe you get referrals or someone sends them your way, and you're just not interested? You have to tell someone? Thanks. But no, thanks. Like, what? How does that work with you? Because I don't think most people are used to accountants saying that.

Corey
Yeah, I actually had a conversation the other day with someone who was referred to us. And right now, it's a time where our phones ring all the time with people saying, Hey, you know, we need someone to do our our taxes. Well, it's, we can do the returns. But one of the first questions people ask me is what do you charge? You know, and after going through some of the sales training, you realize all the things they're hiding from you. When they ask you that question. That's pretty easy. You know, there's no real tricks to it.

Sarah Waple
One, W-2, and then you find out they cashed out retirement and everything else along the way,

Corey
and then all their dirty little secrets come through with the other documents they give you and then say, Well, you know, it was only going to be 300 bucks to do a return to be an office that has a full year staff. A $300 return is pretty much unrealistic. Sure, there's always an exception here or there to be made, but we've taken the position that that's not a good return for us. So, part of the first conversation is okay, let's talk about your tax situation. And and what you think you need? Well, a lot of people have said, Well, I have this one thing this year, I bought a home, right? You know, it's getting a little more complex. And we're just upfront and we say, look, we're happy to do it for you. But we're not, we're not cost effective, you know, that pretty easy return that you think of, for us. Sure, it's easy for us. But it still takes manpower, it takes office staff to process it and get it through. But the other thing that I think a lot of people miss is your taking up time that we could bill on higher value jobs. So we should not mark down our rates for that reason to take another job, and we could be getting, you know, more lucrative, more profitable work. That we're foregoing because we're too busy doing the lower lower end work.

Sarah Waple
That's a really great and important point about just knowing your worth as as a professional. Yeah,

Corey
one of the one of the comments is I don't want to spend your money, you know, I don't think it's worth it paying me X amount of dollars to do this, when I can tell you just putting the numbers off for the mortgage, you know, interest statement, you get, and you're going to be fine.

Sarah Waple
Right?

Charlie Hauck
Yeah, we tried to find h&r block, but we couldn't find him to do an interview with him. So, you know, we got the accountant that actually values his time. And everybody's returned across America. So thanks for being available. And it's kind of interesting, you know, we're talking to you in a time in a part of the year where most accountants, if they had been our clients, if we had said, Hey, do you have time to do a podcast, they would have laughed at us before the phone in five seconds or less. So you really work a pretty strong commitment to not living that typical. Underground, above ground world that most accountants have come to believe they have to live in, correct?

Corey
Yes. So one, if you, if you bury your head in the sand for three months, you're missing a prime opportunity to talk to your existing clients about their needs, and probably good clients that are now thinking about their situation. Because it's the time of year that it is, although it's we don't want to hear from them all the time. At that point, you know, new clients telling us it's an emergency. This is when people think about it. And that's the reality of it. So it is what it is. So hiding away for all those months and doing nothing, then you get out of there and you get your head, you know, above water, and all of a sudden, everything you thought you wanted to do, has now been pushed off to April 15. And then a month and a half. Another estimates do that, you're going to say we have this deadline, I'm going to push it off again. So it's a constant game of deadlines and pushing deadlines and push. So you just have to make the time to do what you have to do.

Charlie Hauck
Well, on the business development side, you've been you've kind of really taken the approach that you like to describe who you're looking for that, that there's a certain piece of business that really good business for, for your firm, and that helping the people that you ask for referrals to understand that it's been a big help. Yeah.

Corey
Yeah, we were not the right fit for everyone. You know, and we understand that we're not the cheapest option on the block. We're not trying to be even if people say I only needed to do my tax return, it's inevitable. They're gonna call you during the year, you know, and I don't particularly want to track every 15 minute phone call I have with someone and then send them a bill and then have them get pissed that they got a bill from their accountant and they feel like they can't call you and they don't want to call you. We don't want to work like that.

Charlie Hauck
Yeah, there's been a trusted advisor doesn't mean you're a parking meter, where people have to keep sticking a quarter in every 15 minutes to keep you from throwing up a violation to flag. Right. Nice to hear somebody with that type of attitude on the professional services side of the of the people we work with. What's been the biggest lesson you've learned working with us about the disciplines of business development, that maybe you weren't that aware of? Or weren't that you're of?

Corey
I think a lot of it is what they're hiding. You know, I'm a pretty good natured person and think everyone is the same and I've fallen entry. Yes, I've fallen into it where I've said, Oh, yeah, we can do that. And then you get a bunch of information and you realize it's nothing what you talked about. And looking back on it, it's a lot more that I was talking about our services and our firm rather than really letting them talk to me and uncover some of those truths without asking for it or without them even knowing they're telling me, you know, some valuable information.

Charlie Hauck
Over the years, I've talked to a lot of different accountants, I've worked with big regional firms all over the eastern United States, I've actually done a fair amount of work with when they were still around as Ernst and Young or Arthur Andersen. And those were people that as good as they all were, at their craft, I certainly can't comment, good or bad, but they all look pretty successful to me, they all struggled with managing the sales process, they all thought that talking about themselves was the real key to really get somebody impressed with your CV, or all the different clients, you might want to mention that you've worked with. And that's not where you go with this anymore.

Corey
Those firms are dealing with a lot of different clientele and and some of the people they're presenting to probably like to hear all that stuff. Most of the most of the clients we're dealing with, you know, could could give a hoot about any of it, they want service, they're unhappy with what they have, or don't feel they get the timely information they need to make good decisions for themselves for their business for their future plans. A long time ago, a long time ago, but a years back, I was given the opportunity to sit through another. I don't know that I would call it sales training. But another program was someone who talked about value pricing and getting rid of the timesheet. So I've, I think it's a good thing. It's a good idea. And strangely enough, I ended up with two guys who have figured out how to do this way ahead of their time without trying. They just want to live their life and enjoy it.

Charlie Hauck
Yeah, it's nice that that business owner, in this case, the two partners, don't just talk about that, but actually pass it down across the firm. And let Henry Frank & Company really be the type of firm that someone who wants to be a well respected professional can actually live the life of one and not be a mushroom for four months out of the year.

Corey
The happiest person with me joining there has been my wife, because I'm home for dinners during tax season. You know, I work after our kids go to bed, to stay on top of things. And because then everyone's in bed, I've seen my family, I've done what I want to do for the day. And now I'll go back and work again,

Sarah Waple
I think not to interrupt you. But I think that's important as well that work life balance doesn't mean you shut off after a certain hour that you just find a way to manage a little bit differently. And I know on the you know, we've spoken at length on the accountant side that that often doesn't exist. But it's not to say that you are not putting in more hours, you're just able to manage those hours, a little bit differently throughout the whole year.

Corey
Who cares when you work? As long as it gets done. You know, as long as you're delivering the product you need to deliver under the timeframes you have. You can work whenever you want, in my mind, you know, and I think the old idea of the longer you're at the office for the better you look in advance. And I've dealt with some of that, you know, well, I was here until midnight last night. Okay, well, I went home at nine.

Sarah Waple
Here's an gold star. Thank you, sir.

Corey
After my 12th hour of sitting at my desk, my mind isn't working. So what's the point? other than to say I'm sitting here?

Sarah Waple
I agree. And I think not to talk about COVID. But I think that is going to be a really interesting factor moving forward for companies that operated in me at your desk model versus now where people have not been at desks across all different professions. To see how that shakes out a little bit. You obviously had that before COVID. So maybe an easy transition for you.

Charlie Hauck
Give me a couple things to kind of wrap up wrap this up here. What is it you like best about business development, which is something a lot of professional service people, lawyers, accountants, architects, engineers, specifiers those people It's something a lot of them aren't really comfortable with, I talk to a lot of people who want to start their own firm in one of those spaces. And my first statement to them is, you know, there's a lot of broke professional service people who can do great work, but they have no work to do. What is it you like best about business development.

Corey
I like people. I like talking to people, I like meeting new people. I like experiencing new things. So getting to talk to someone about somewhere they've been or something they've experienced, that I might think sounds enjoyable, is great to me. And part of that is building relationship with people. And sure, maybe I'm not, you know, you're at a networking event, you meet someone, I'm not out there trying to come home with 10 new tax returns, I'm trying to see what's out there, make a connection. Maybe there's someone good there that I meet, or maybe they know someone, that would be a good fit. But I'm not trying to fit a square peg into a round hole every time I'm out talking to someone.

Charlie Hauck
Yeah, the sharks that never stopped swimming at times can be annoying. And I'm glad to hear you've got balance in it. So if if you wanted anybody to know something about you, that is interesting that it's a little bit. Maybe personal, that would be a look, if anybody wants to talk about this, or if anybody has an idea about this, there's, if anybody's wants to know about going anywhere, share something personal that the audience might like to know.

Corey
I had a friend who lived in Switzerland, and I went and stayed with for 10 days, I was married in Italy. It's been Ireland and a couple other places. So I like traveling, I like sharing about that. I think it's a great thing to experience new things, whether it's abroad or in the US. One of the things I'm pretty open with my personal and professional life, and we went through fertility with both of our kids. And it seemed really taboo, to speak about with people, my wife included, felt that way. And I'm out here, you know, like, it's nothing, it's another day, it's another thing who cares. And dealing with younger, some some existing clients, kids and younger people. They're going through it. And then there's me, who's been successful at it twice. Not that I did anything, you know, I wasn't successful, but other people that professionals were, who openly talks about it, who openly talks about, you know, what we dealt with? What about it was great, what's up? You know, we spent our first was in the nick you for the time we're in the hospital, but he came home with us. I'll tell you anything, you want to hear about it. I don't care. I'm not private. And I think we were with friends. And I told my friend, I went to high school with her. I said, Hey, Trish, nudge Laurie, a little bit about that fertility process, because I don't get why it's so taboo. And if everyone talked about it more, everyone would realize how many people go through it anymore. So again, I probably overshare on a lot of stuff, but so be it.

Sarah Waple
I think that's I think it's very important to share your life experiences good, bad, indifferent. because like you said, you never know when someone's going through something similar or hearing. Hearing that story makes you feel seen makes you feel heard makes you feel like a person. And infertility is such a hard topic with all of the emotional baggage and then you add in all of the possible expense depending on insurance it can that covers about everything in life, if you have to deal with anything for infertility, or to the next point, once you have the kids, what do you do with them?

Corey
Everyone's finding out these days, aren't they?

Sarah Waple
Oh my gosh, I'm just like, I'm just happy we get that free lunch now. So I don't feed them as often because they just constantly want to eat. I mean, but no, I Corey, I think that's a great comment and a great outlook on life. Because obviously your sharing will help you relate to your clients and help you give better. Better advice. I would assume if you're asking the right questions for what their goals are and how they want to structure their financial future, basically.

Corey
Yeah, it's um, um, you know, I've said to you and Charlie and I talked to my wife about it that sometimes I think I have an unhealthy lack of stress. But it's, I say that jokingly, but at the same time, it's like if you can't change it, then I can't spend a whole lot of time worrying about it or mental thought on it, because it is what it is, you know, and it's going to be that way and you just got it. Deal with it and keep moving?

Charlie Hauck
Well, look, we all have choices to deal with the realities of our lives, are we going to let those realities capture us are we going to be in control of those realities, and I think that that's one of the things, you know, I don't want to turn it into a commercial for anything. But I think when a, a person in your profession understands that, you know, what I like to do what I do, I like my, my capabilities, I like my technical competence, but they've got it, if they wake up every day and say, I'm not good at business development. Well, in no way they're kind of giving control of that of themselves to that process, or that challenge, but where you just kind of take everything is put it on the table, let's just deal with it. It gives you a chance to be in control of it, and, and not by limitations or other people's fears and frustrations. And I, you know, I didn't know we would end up there in this conversation. But I really think it's one of the things that I always like to look at my client base, and look at all that I want to work with. And I'm really fortunate right now we have a group of people that are Growth Dynamics clients. And there are a bunch of you that I just like hanging out with, whether it's in training, or the minutes before we start training and, and getting to know all of you personally, and you're one of those people that I would put at the top of that list, I've just really enjoyed the relationship. On pissed off, I didn't get any eggs when you gave three dozen. We have friends here that give us eggs. But But really, I think that, you know, we've tried to find,

Sarah Waple
we need to confirm that those are chicken eggs, and we're not going back to the infertility. Talking about giving eggs. That's a very strange path, we just went down

Corey
there chickens,

Charlie Hauck
we were lucky to have those types of clients on our roster, right now, it really makes a difference. And we've struggled the three of us as a team to finding another accountant that doesn't want to be put in that meat grinder every year. And you know, we're going to keep looking, we're going to keep throwing a different net with different bait out there. But I think you're exactly the type of person that more people would like to work with on a day to day basis for the attitude and the personal touch that you bring to everything. And as much as anything that that's really on top of it all, you are the ultimate professional without being stuck in the rut of your profession. And I admire the way you do it,

Corey
I appreciate it, I just have never been able to wrap my head around the thought that because it's February, March or April, if you know, if you have a once in a lifetime experience or you have a friend's wedding or something, a life event you have to do that you either wouldn't do it or feel guilty about doing that, you know, you get a you only get certain things once and and i said before, I'm fortunate to have two partners that feel that way that when we had our first kid and our second kid, they said look, you don't get those things back. Don't don't miss any of it. Go do whatever you're gonna do and figure out how to get everything else done on your own time. We don't care. You know,

Sarah Waple
I think I came from that world when I worked in college athletics and you are a you are tethered to whatever season you work and I was Division Two. So I worked all seasons and the amount of things that we missed as a family or were unable to travel to because there were home games then. And that's the way the world works. And so many people in college athletics feel that way that you also are afraid to get out of it because that's the only thing you know. So I think little commercial for anyone who's listening to this that may be found Corey and you are an accountant. You can take that next step. Don't be afraid of asking someone or finding a firm that fits with what your lifestyle wants to be. They're clearly out there you just might have to find them or seek out or define what's important to you and clearly Corey has done that and also the partners that Henry frame

Charlie Hauck
Yeah, so look, this is um, that's you know, it's interesting that we've met because I I like this being a lifestyle business. I don't want to give up my bit my lifestyle to own this business and we work real hard Sarah and I to make sure that our time with our families and the things we want to do take up as well. much space as we want them to take up in our calendars. And I like meeting people that are in that one off space like you are. So thank you so much for what you've added to our business with your relationships and your personal touch and your commitment to the processes and things that we share. You've certainly enhanced our business. And I want to thank you so much for sharing your story with us and with our audience today. And want to wish you the best and go out and pluck some eggs out of the baskets and have a great Melo rest of the tax season since we're talking to you during that time. Thanks for everything, Cory.

Corey
Yeah, thank you guys. I appreciate everything. And value as well. You know the relationship with Bill. Happy. Happy to chat. Thanks.

Sarah Waple
Thank you for tuning in to this episode of Charlie Company. For more information about Charlie Sarah and Growth Dynamics. You can find information online at www dot Growth Dynamics online.com or find us on Facebook, LinkedIn, Twitter, and now Instagram