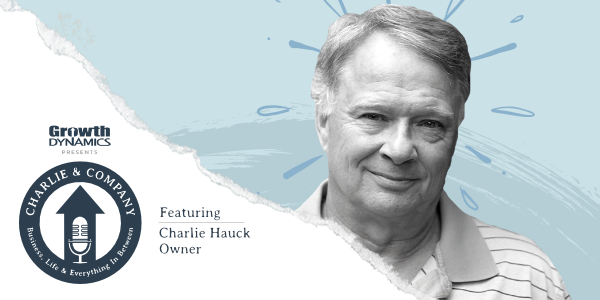 The time has come for Growth Dynamics to expand our podcast offering. After two years of me recording the weekly coaching session of Monday Morning Manager Charlie has entered the picture with his own podcast, Charlie & Company: Business, Life & Everything In Between.
This monthly series will feature guests from Charlie's list of past clients, current clients and some that don't fit into either of those categories.
The goal is to help show that one person's path to success is never the same as another's and success comes in many forms for many people.
We hope you enjoy the monthly conversations and learn a little bit about Charlie, our guests and yourself along the way.
If you are interested in being a guest (we all love a little form of self promotion!) or want to talk to use about anything you heard in the podcast please contact Sarah Waple via our CONTACT US page.
Give our first episode a listen today. Our guest in the inaugural episode is John Willams. Williams has worked with Growth Dynamics off and on for the last 10 year and has become a good friend of Charlie through that relationship. Charlie and John talk about their first meeting, some hard lessons John has learned and what he does to stay on top of his sales game.