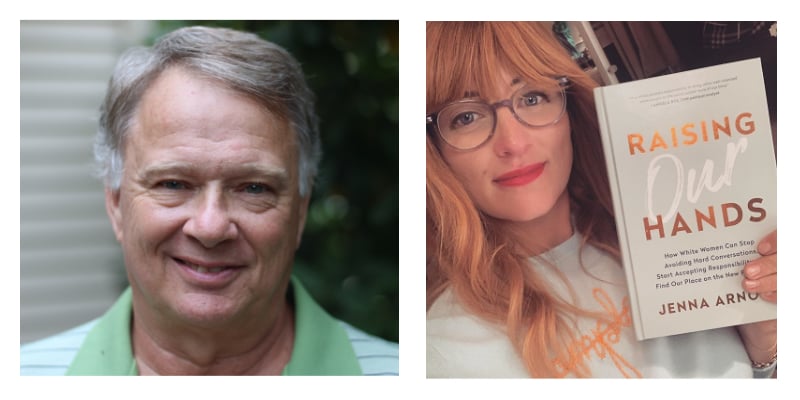 On Thursday at 5 pm EST Charlie Hauck, owner of Growth Dynamics, will be joining Jenna Arnold on her Instagram Live session to discuss the importance of having critical conversations.
Jenna Arnold is an educator, entrepreneur, activist, mother, and author of Raising Our Hands: How White Women Can Stop Avoiding Hard Conversations, Start Accepting Responsibility, and Find Our Place on the New Frontlines. Oprah named Jenna as one of her "100 Awakened Leaders who are using their voice and talent to elevate humanity" for her professional portfolio of work across education, entertainment and activism."
Hauck was one of the resources Arnold used to assist her audience to learn to hold difficult conversations, sometimes with those they love and respect deeply.
Today's discussion will touch on your enemy, your ego, ditching the logic, how losing is the first place to go, knowing to ask for help and much more. These critical conversation habits are ones that Growth Dynamics uses when training sales professionals for their everyday selling. The skills, once honed, can prove to be very impactful not only in one's professional life, but personal as well.
To learn more about Arnold, her book and the important activist role she plays in our country visit her website
www.jennaarnold.com
.
To learn more about what Growth Dynamics does please take a moment to fill out our
contact form
and someone will be in touch with you within 48 hours.