Growth Dynamics is a proud value added associate of TTI Success Insights. We have worked with them for many years and truly love the products they have plus the work they do to keep reporting and results up to date.
From TTI: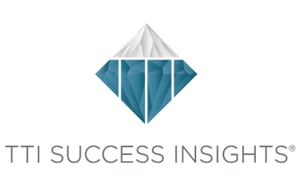 TTI Success Insights was recognized as one of Training Industry's Top 20 Training Companies for Assessment and Evaluation.
Training Industry is the leading research and information resource for corporate learning leaders. The Top 20 list reports on critical sectors of the training marketplace to better inform professionals about the best and most innovative providers of training services and technologies.
Selection to the 2019 Training Industry Top 20™ Assessment and Evaluation Companies List was based on the following criteria:
Diversity of assessment capabilities
Quality and innovativeness of evaluation techniques
Company size and growth potential
Quality and number of clients/users
Awards, recognition and competitive differentiation
"TTI Success Insights is honored by this recognition from Training Industry," said Candice Frazer, vice president of marketing for TTI Success Insights. "We have worked diligently with our network of over 5,000 providers around the world to deliver comprehensive assessments on the market."
TTI Success Insights' assessments have been translated into nearly 40 languages and used by companies in 90 countries.
About TTI Success Insights
TTI Success Insights reveals human potential by expanding the awareness of self, others and organizations. Diving deeper than DISC, TTI SI provides professionals solutions to hire, engage and develop the right people and build strong teams. To learn more, visit ttisuccessinsights.com.